An International Open Access Journal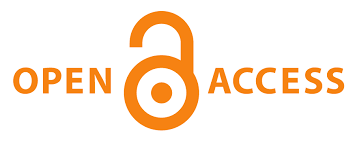 Abstract
---
Volume 6, Issue 1, February Issue - 2018, Pages:220-229
Authors:
Ohoud A. Alomari, Taha A.Kumosani, Archana P. Iyer, EtimadA. Huwait, Mohammed S. Bamaga, Naglaa M. Salim, Charles G. Glabe
Abstract: To determine the possible associations between antioxidant serum markers and apolipoprotein E (APOE) genotypes in an elderly demented Saudi population.
There were 80 subjects included in this study classified according to cognitive function as two groups control and demented patients. Antioxidant capacity and lipid peroxidation were measured using spectrophotometric analysis. APOE genotypes were determined using restriction enzyme analysis. Correlations of serum levels of antioxidant capacity and lipidperoxidation with APOE genotypes were assessed. Serum antioxidant capacity was significantly reduced in patients group in comparison to the control (p-value= 0.0125< 0.05). Also, lipid peroxidation level showed significantly higher concentration on patient compared to control group (p-value=0.0167?0.05). For APOE, three alleles (E2, E3 and E4) and four genotypes (E2/3, E3/3, E3/4 and E4/4) were identified in present study. There was a significant different between alleles and genotypes distribution in the study groups as the frequency of E4 was higher in the subjects with dementia compare toin control (p-value=0.0168?0.05) and (p-value=0.0447?0.05), respectively. However, no association was found between APOE status and serum levels of antioxidant capacity and lipid peroxidation. In conclusion, no correlation between antioxidant capacity or lipid peroxidation levels and APOE genotypes. They are independent risk factors for dementia in the Saudi population.
[Download PDF]
org